FIFA World Cup 2022 schedule: Qatar dates, groups, daily times for games
The draw for the men's 2022 FIFA World Cup takes place on Friday after three years of qualification across the globe.
Twenty-nine teams are confirmed for the tournament that kicks off in Qatar on November 21.
Host nation Qatar automatically qualified for the 32-team competition, while the 28 other qualifiers clinched spots in their respective regions, with international play over the last two weeks seeing several spots filled.
Three more spots have to be secured before the competition begins. Either Wales, Scotland or Ukraine will come out of the final UEFA playoff. Costa Rica plays New Zealand in one intercontinental playoff, while Peru will take on either Australia or the United Arab Emirates in the other.
Those qualifiers will be played in June.
The 32 World Cup spots were divided up into four pots for Friday's draw. Qatar and the seven qualified teams with the highest FIFA world rankings are in Pot 1.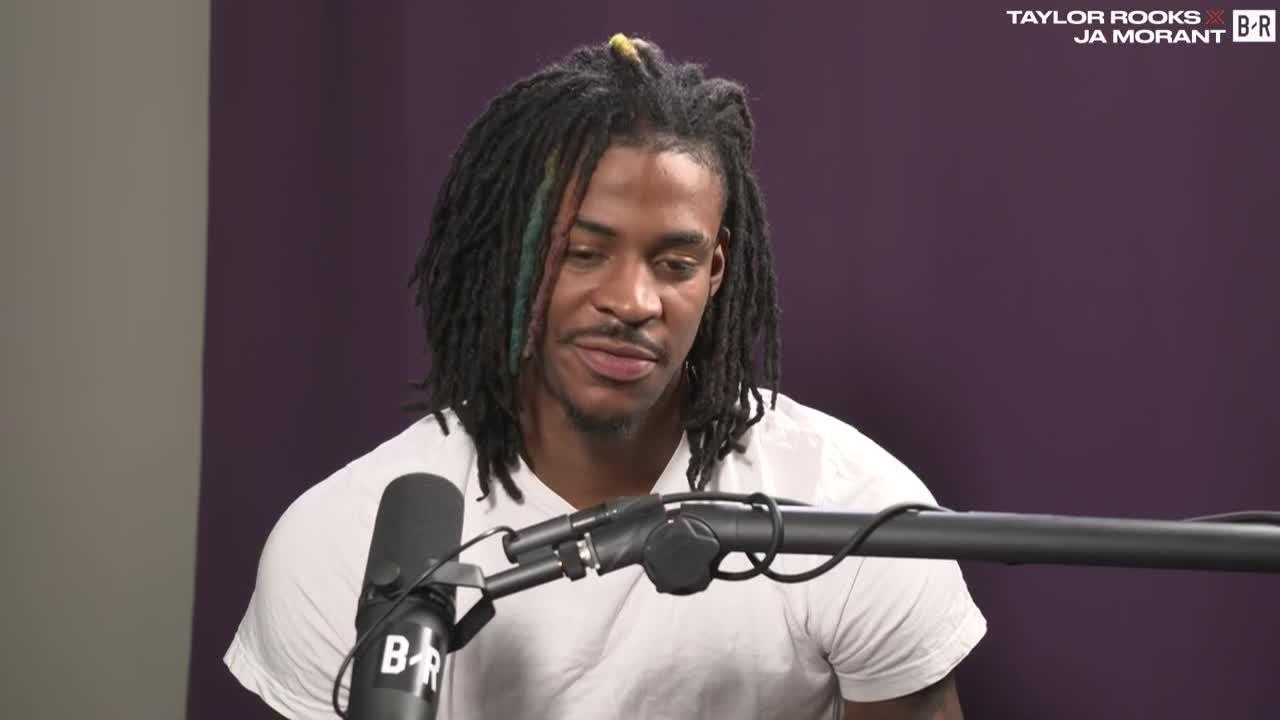 ✨ Watch more top videos, highlights, and B/R original content
World Cup Draw Info
Date: Friday, April 1
Start Time: Noon ET (TV coverage begins at 11:30 a.m. ET)
TV: FS1 and Telemundo
Live Stream: FoxSports.com and Fox Sports app
Preview
The four pots for the World Cup draw were finalized on Wednesday.
The United States and Mexico were the last two nations to qualify for the competition prior to Friday's draw. The North American rivals were both placed into Pot 2.
The Netherlands, Denmark, Germany, Switzerland, Uruguay and Croatia are also in Pot 2.
Qatar is joined by Brazil, Belgium, France, England, Argentina, Spain and Portugal in Pot 1.
Qatar will be drawn first into position A1. The host nation will open the tournament against the team drawn into position A2 on November 21.
While European sides can be drawn together, any participants from North America, South America, Africa or Asia can't be drawn with teams from their same confederation for the group stage.
For example, the United States and Mexico will not face Canada in the group stage. That means they have seven potential opponents out of Pot 4, which includes the spots yet to be determined, as well as Canada, Cameroon, Ecuador, Saudi Arabia and Ghana.
Once a team is selected out of a pot, it will be placed into a position within the group. The USMNT and Mexico could be placed into one of three positions in their respective groups. The group numbers will determine the order of the matches within those groups.
The group-stage draw for the men's 2022 FIFA World Cup took place Friday at the Doha Exhibition and Convention Center in Qatar. The tournament begins Nov. 21.
Reigning champion France, which captured its second World Cup title four years ago in Russia, drew into Group D alongside Denmark, Tunisia and the winner of an intercontinental playoff tournament.
The pots for this year's final draw were based on the FIFA world rankings released Thursday, with placeholders in Pot 4 for the berths still available via the remaining play-in events.
Here's a look at all eight pools making up the 32-team field:
The 2022 FIFA World Cup begins on Nov. 21 for the first ever winter edition of the competition set for Qatar. The action runs through the final on Dec. 18, but action begins on Nov. 21. Following the draw on April 1 and the intercontinental playoff winners in June in Doha, the complete match schedule is now known as the field is officially complete.
You can watch all of the World Cup live on fuboTV (Try for free).
Listen below and follow In Soccer We Trust: A CBS Sports Soccer Podcast where three times a week your three favorite former USMNT players cover everything you could possibly want to know about the beautiful game in the United States.
Here is the entire schedule:
Group stage schedule
Games on Fox, FS1, FS2, Telemundo or NBC Universo can be streamed via fuboTV (Get access now). (All times U.S./Eastern)
Monday, Nov. 21
Senegal vs. Netherlands, 5 a.m.
England vs. Iran, 8 a.m.
Qatar vs. Ecuador, 11 a.m.
United States vs. Wales, 2 p.m.
Tuesday, Nov. 22
Argentina vs. Saudi Arabia, 5 a.m.
Denmark vs. Tunisia, 8 a.m.
Mexico vs. Poland, 11 a.m.
France vs. Australia, 2 p.m.
Wednesday, Nov. 23
Morocco vs. Croatia, 5 a.m.
Germany vs. Japan, 8 a.m.
Spain vs. Costa Rica, 11 a.m.
Belgium vs. Canada, 2 p.m.
Thursday, Nov. 24
Switzerland vs. Cameroon, 5 a.m.
Uruguay vs. South Korea, 8 a.m.
Portugal vs. Ghana, 11 a.m.
Brazil vs. Serbia, 2 p.m.
Friday, Nov. 25
Wales vs. Iran, 5 a.m.
Qatar vs. Senegal, 8 a.m.
Netherlands vs. Ecuador, 11 a.m.
England vs. United States, 2 p.m.
Saturday, Nov. 26
Tunisia vs. Australia, 5 a.m.
Poland vs. Saudi Arabia, 8 a.m.
France vs. Denmark, 11 a.m.
Argentina vs. Mexico, 2 p.m.
Sunday, Nov. 27
Japan vs. Costa Rica, 5 a.m.
Belgium vs. Morocco, 8 a.m.
Croatia vs. Canada, 11 a.m.
Spain vs. Germany, 2 p.m.
Monday, Nov. 28
Cameroon vs. Serbia, 5 a.m.
South Korea vs. Ghana, 8 a.m.
Brazil vs. Switzerland, 11 a.m.
Portugal vs. Uruguay, 2 p.m.
Tuesday, Nov. 29
Netherlands vs. Qatar, 10 a.m.
Ecuador vs. Senegal, 10 a.m.
Wales vs. England, 2 p.m.
Iran vs. United States, 2 p.m.
Wednesday, Nov. 30
Tunisia vs. France, 10 a.m.
Australia vs. Denmark, 10 a.m.
Poland vs. Argentina, 2 p.m.
Saudi Arabia vs. Mexico, 2 p.m.
Thursday, Dec. 1
Croatia vs. Belgium, 10 a.m.
Canada vs. Morocco, 10 a.m.
Japan vs. Spain, 2 p.m.
Costa Rica vs. Germany, 2 p.m.
Friday, Dec. 2
South Korea vs. Portugal, 10 a.m.
Ghana vs. Uruguay, 10 a.m.
Cameroon vs. Brazil, 2 p.m.
Serbia vs. Switzerland, 2 p.m.
Round of 16
All times Eastern
Saturday, Dec. 3
Group A winners vs. Group B runners-up, 10 a.m.
Group C winners vs. Group D runners-up, 2 p.m.
Sunday, Dec. 4
Group D winners vs. Group C runners-up, 10 a.m.
Group B winners vs. Group A runners-up, 2 p.m.
Monday, Dec. 5
Group E winners vs. Group F runners-up, 10 a.m.
Group G winners vs. Group H runners-up, 2 p.m.
Tuesday, Dec. 6
Group F winners vs. Group E runners-up, 10 a.m.
Group H winners vs. Group G runners-up, 2 p.m.
Quarterfinals
Friday, Dec. 9
Quarterfinal 1, 10 a.m.
Quarterfinal 2, 2 p.m.
Saturday, Dec. 10
Quarterfinal 3, 10 a.m.
Quarterfinal 4, 2 p.m.
Semifinals
Tuesday, Dec. 13
Semifinal 1, 2 p.m.
Wednesday, Dec. 14
Semifinal 2, 2 p.m.
Third Place
Saturday, Dec. 17
Semifinal 1 loser vs. Semifinal 2 loser, 10 a.m.
Final
Saturday, Dec. 18
Semifinal 1 winner vs. Semifinal 2 winner, 10 a.m.
Weather, wind, rain, and obscurity have often been adjectives used to describe The Open and its champions. Ben Curtis, Todd Hamilton, Stewart Cink, and Darren Clarke have all been crowned Champion Golfer of the Year since 2000, yet they are hardly the only surprise winners of the year's final major crown.
Collin Morikawa is considered by many to have been an unlikely victor last season as he made his Open Championship debut at Royal St. George's and had not acquitted himself nicely to a version of links golf the week before at The Renaissance Club. While he is on the younger end of the age spectrum, veterans like Tom Watson and Greg Norman have made legitimate runs towards the Claret Jug over the last two decades.
That should be music to the ears of someone like Tiger Woods, who is listed at 60-1 by Caesars Sportsbook and commanding plenty of respect in the betting markets given his name and the fluidity in which the public enjoys tying money up with the 15-time major champion. Links golf has a way of leveling the playing field as experience, course knowledge and more than a hint of luck comes into play.
Because of this, no player's name should be completely crossed off your list when hoping to identify a possible winner of the 150th Open Championship. Here is a look at five sleepers you should consider with odds via Caesars Sportsbook.